In sixth form we offer our students the opportunity to explore their interests and potential future career ambitions by participating in work experience. We are grateful to employers for offering placements and always look to expand our employer network.
This year students have encountered a wide range of workplaces and below are some examples.
Jack
During my work experience I worked alongside the Quantity Surveying team at Bowmer Kirkland. They demonstrated some of the different roles undertaken while also letting me do practical work such as measuring or analysing different plans to concur with their findings. During my time, I had the opportunity to talk to estimators to get a taste of what they do and how their role differs from QS's. Among the people I met were apprentices on graduate programs who were able to give me an insight. My week with the company has been invaluable in allowing me to understand how I want to pursue my career.
Jay
My work experience was a residential university insight at University College London for their Mechanical Engineering course and I really enjoyed it. We were taught about the course in many different formats, for example lectures, a four-day project and tours around researchers' labs. The lectures were not just on Mechanical Engineering, they were focused on all different pathways a student with interest in Mechanical Engineering, from Naval Architecture to Nanotechnology. For our project, we were split into 6 groups and given a Lego robot to build and programme to complete a course on the final day. During the tours of the labs we were able to see projects that researchers are currently working on to further the world of technology and engineering. Overall it was an amazing experience and definitely would recommend.
Emilia
I spent my work experience week at the 10architect office in Manchester. I got an insight into what being an Architect would be like: looking at current projects, using the VR headset, as well as creating my own design.
I was given a brief to design an installation in Stevenson Square, where the office is based. I got to explore the sight and had the freedom to design whatever I wanted which made it very enjoyable. After some research and creating a mood board, I came up with the idea of a permanent street food market on the square. Using SketchUp and Encaspe, I had fun creating these designs. This experience built up my confidence socially, professionally, and in my design ideas as well as my independence.
Natalajia
My time at Chord Consult was extremely enjoyable, the people were very funny and made me quite comfortable, the atmosphere was great. The actual work I was provided was really interesting as I learned how to draw duct and pipe systems in buildings (they were different types of systems such as ventilation, heating, electrical and drainage). After learning how to draw pipes and ducts I started learning how to draw buildings and view it in 3d so then I could place doors and panels on the building. Overall I would recommend Chord Consult as an amazing place to do work experience if someone wants to have a career in engineering.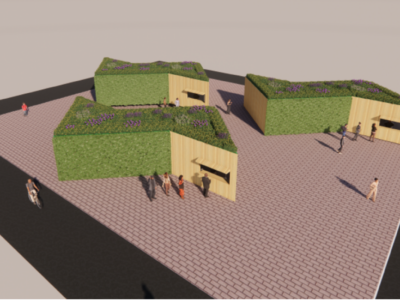 Lizzy
I did my work experience at University of Derby's sports performance labs where I was involved in collecting and analysing cycling biomechanics data, doing pre-season fitness testing for football teams and testing VR technology that is being developed at Derby by a team of sports psychologists and coaches, among other things. It was interesting to see the different directions and careers in sports science and was overall an enjoyable week.
Ibrahim
I worked as a social media consultant for damaged society which is a UK based fashion store. For the week I was there, I had to work with their in-house marketing team and other staff to build an understanding of their brand and demographic. I had to then assess their current social media platforms and competitors which I used to write a social media strategy for their business which I presented to the director and other staff in a meeting. Overall, I thought it was a great experience which I really enjoyed and I gained a new client at the end of it so it was definitely worthwhile.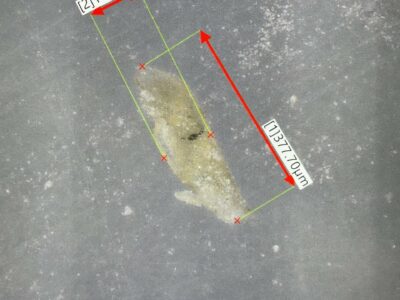 Isabella
I completed my work experience placement at the University of Derby.   In a key area of geological and geographical research involving plate tectonics, zircon crystals can help to provide evidence for an ancient plate underneath the Lake District. By undergoing a research project of extracting these zircon crystals from rock samples collected by a geology researcher and lecturer at the University I was able to find three possible crystals which will undergo further testing using a scanning electron microscope. Using machinery such as a Sturtevent jaw crusher and a TEMA mill to grind up the rock sample I was able to study the rock under UV light using a digital microscope. I practiced industry level health and safety along with gaining useful skills that I can use in the future such as working with university academics. I throughly enjoyed my time at the University of Derby and my experience was engaging as well as informative.
Rebecca
For my work experience week I went to a local infant school. I chose to go here because I am interested in primary school teaching. I really enjoyed my week here and feel it has helped me know this is the right career for me. I learnt about different techniques used in the classroom to teach Maths and English. I also learnt how learning is made fun through Art and PE. Overall I really enjoyed the experience and everybody was super friendly and welcoming.
Hoang
I enjoyed my work experience at a primary school as it was practical allowing me to work directly with the children, giving me an insight in working with children. Working with the children was great as they were full of energy and were fun to work with. However, as the teachers were always busy, I didn't have the opportunity to learn about being a teacher and possible pathways but this was a positive starting point.